Bringing quality satisfaction to the offered couplings is our prime aim since the year of establishment in 1994. We are a reputed name offering a broad range of power transmitting devices and tools all across morocco. Owing to the several years spent in the manufacturing industry we have designed and developed a range of couplings which is a power transmitting device used in several industrial setups to prevent misalignment and prevent fluctuation of the power supply. The range of these coupling or power transmitting devices is formulated relying upon the high-tech modern tools and technologies to cater to the user with the best industrial-technological experience as never before. We have complied with highly qualified raw materials in the framing process of these tools to make them promising during high-pressure loads. We have designed different ranges of couplings as per the different industrial requirements of clients.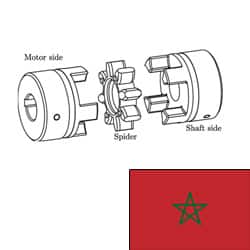 We are a team of qualified and experienced engineers that brings quality perfection in their designed tools and equipment and have designed couplings in pace with international quality guidelines and norms. We have relied upon the present and future requirements of valuable and have designed a range of couplings that is highly durable, workable, effective, and robust in usage. Our fabricated couplings bear high torque resistance and are highly wear-resistant and anti-corrosive in nature. They have great tendencies to prevent misalignment during high-pressure loads. The range of couplings we provide involves اقتران سلسلة, gear coupling, Rotex Coupling, muff coupling, nylon gear coupling, and star coupling. Our offerings for the above-stated power transmitting devices are highly economical.
We even provide customized solutions for the given range of couplings and assure to deliver these in the given time frame. Consumers are highly satisfied with the support and service offered for the comprehensive range of couplings all across morocco. Clients can contact us anytime for their valuable conveniences for couplings we will provide hassle-free solutions for the range of couplings we manufacture. We are available 24/7 to provide support in morocco.
اقتران التشفير Exporter in Morocco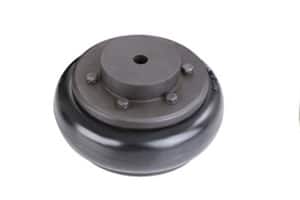 Tyre Coupling Morocco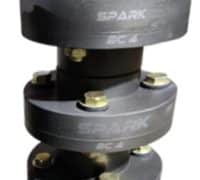 BC Series Coupling Morocco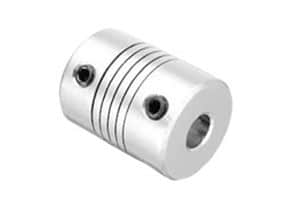 اقتران التشفير Morocco
HRC Coupling Exporter in Casablanca

اقتران سلسلة Fez

Tyre Coupling Exporter in Tangier

Nylon Gear Coupling in Marrakesh

Flexible Pin Bush Coupling Exporter in Salé

Star Coupling Exporter in Meknes
Gear Coupling Exporter in Rabat

اقتران سلسلة Exporter in Oujda

SW Coupling Exporter in Kenitra

Muff Coupling in Agadir

Chain Coupling Exporter in Tetouan

Nylon Coupling Exporter in Temara
اقتران التشفير Exporter in Safi

BC Series Coupling in Mohammedia

RB Series Coupling Exporter in Khouribga

Nylon Sleeve Coupling in El Jadida

Gear Exporter in Beni Mellal

HRC Coupling in Aït Melloul

Gear Coupling Exporter in Nador