Spark couplings based in Ahmedabad is a leading manufacturer, supplier, and exporter of the power transmitting supplies and equipment in Nigeria. We design and develop a massive assortment of couplings that caters to the need of several entrepreneurs residing all across Nigeria, Lagos, Kano, Ibadan, Benin City, Port, Jos, Ilorin, Abuja, Kaduna, Enugu, Zaria, Warri, Ikorodu, Maiduguri, Aba, Ife, Bauchi, Akure, Abeokuta, Oyo. The firm is supported by a wide infrastructure that is equipped with modern technology measures for manufacturing a wide assortment of couplings as per specified consumer requirements.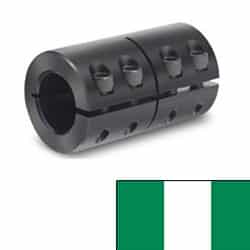 The robust infrastructural base for coupling manufacturing involves departments such as procurement, production, quality control, sales marketing, and warehousing packaging. Every department operates under the supervision of dexterous professionals. Our flexible modes of payment, reasonable price range, customized solution, and client-centric approach for the top-rated resilient type couplings have brought to us a huge clientele in Nigeria. We provide the range of couplings unmatched in the market for their long time affectivity; consistency and reliability in the job works of valuable clients have presented us to be the leading suppliers in this domain.
Our firm is trusted and leaded by an expert team that relies on present and future industrial requisites and has considerably designed such a range of couplings that compatibly stands on consumer aspirations for power transmitting mechanisms and devices have brought to us the huge trust and belief in our manufactured produces all across nationwide as well as worldwide. Our experts never leave a chance for upbringing the quality status of the couplings we offer, they have involved highly quality raw equipment to boost the working mechanism of the couplings for the compatibility to the places these are installed. The entire range of couplings we provide includes chain coupling, gear coupling, muff coupling, gear coupling, star coupling, and nylon gear coupling. We assure that our couplings are highly durable, workable, and unaffected to high-pressure loads all through their service life. The entire range of couplings we provide is robust in performance all through. Clients highly appreciate the service and support offered for different sorts of couplings all across Nigeria. Whenever have requirements for power transmission supplies; do contact us at the time suitable as our experts will provide effective service and service as per your prestigious requirements for couplings in Nigeria.
Nylon Gear Sleeve Coupling Nigeria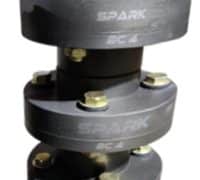 BC Series Coupling Nigeria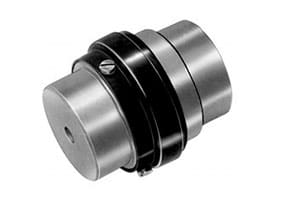 SW coupling Nigeria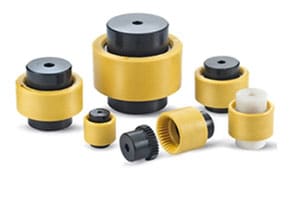 Nylon Coupling Nigeria
HRC Coupling Exporter in Lagos

Chain Coupling Kano

Tyre Coupling Exporter in Ibadan

Nylon Gear Coupling in Benin City

Flexible Pin Bush Coupling Exporter in Port

Star Coupling Exporter in Jos
Gear Coupling Exporter in Ilorin

Muff Coupling Exporter in Abuja

SW Coupling Exporter in Kaduna

Muff Coupling in Enugu

Chain Coupling Exporter in Zaria

Nylon Coupling Exporter in Warri
Encoder Coupling Exporter in Ikorodu

BC Series Coupling in Maiduguri

RB Series Coupling Exporter in Aba

Nylon Sleeve Coupling in Ife

Gear Exporter in Bauchi

HRC Coupling in Akure

Gear Coupling Exporter in Abeokuta